Memory Foam is a miracle!  It is amazingly comfortable!  Once you sleep on one, you will never go back to a spring mattress.  Unfortunately, quality memory foam mattresses can run thousands of dollars, until now.  Here at Health Care Quality Memory Foam Products, we believe that everyone should be able to afford a good night sleep!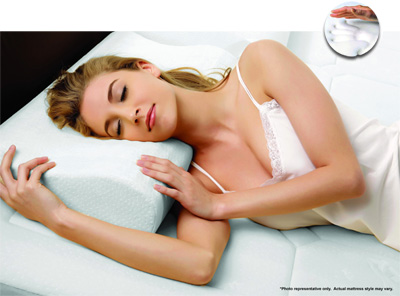 The mattress industry is plagued with shady marketing practices and gimmicky products.  People will pay almost anything to sleep well and they take advantage of this.  They artificially inflate the price of a very simple product.   Memory Foam may have been invented by NASA, but we are talking about mattresses not rocket science.
Our beds are simple.  They have 2 or 3 layers of quality foam, and a hypo-allergenic cover.  Other mattress companies make mattresses complicated so sales people have something to talk about. We make mattresses a pleasure to sleep on.  They sell themselves. We use only the highest quality memory foam and quality hypo-allergenic covers.
There is nothing quite like the luxury and comfort you will find in our products, at least not for the money.  Our memory foam mattresses have brought better sleep and relief from back and neck pain to thousands.   Buy one now and see for yourself.  It will be the best money you ever spend.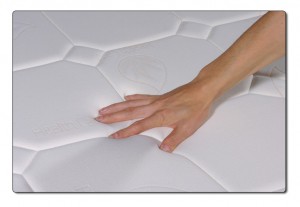 Why do you sleep better on a Memory Foam Mattress?
You sleep better because our mattresses conform to your body temperature and weight.  The mattress supports you where you need support.  This bed will be "yours" in every way; it will conform to your very shape, cradle your body, adjust to your temperature and evenly support your weight. Pressure is distributed effectively and you will enjoy the difference.
Spring Mattresses are simply designed to maintain their form, and they don't even do that very well.  After several years, regardless of how well you rotate and flip your mattress, it will no longer support you the way it did when you purchased it.  Memory Foam Mattresses don't have parts to wear out, and no springs to bend out of shape.
Sleep Better:  The benefits of sleeping on Memory Foam
1. Custom Sleep Experience

Memory foam is suited to all body shapes and types.  Our high tech Memory Foam cradles and conforms to your body like it was made just for you.
2. Pain Relief

Memory foam reduces pressure on your spine, neck, shoulders, and hips, helping to reduce aches and pains.  Your mattress conforms to your body instead of making you conform to the shape of the mattress.
3. Luxurious Comfort

Memory foam is the ultimate sleeping experience.  You are cradled in comfort and luxury.  Memory foam doesn't transfer motion, so if your partner moves or gets out of bed, you are less likely to feel it and wake up.  Less tossing and turning means better sleep.
4. Hypo-allergenic

Memory foam is great for allergy sufferers.  It is resistant to dust mites and is naturally antimicrobial.
5. Long Lasting Support

Memory foam mattresses have no moving parts or springs to wear out.  They typically last much longer than a traditional spring mattress.  They are made of a more dense and durable material.
Have you ever visited a mattress store and tried out so many different beds that it's hard to decide which one will really give you the best rest? There will always be a few that are definitely not right, but in the end for most of us it comes down to price.  Do you buy the most expensive one you can afford and hope you've made a good investment, or do you compromise and just buy something that will get you by for the next few years?  We think that buying a mattress shouldn't be so expensive that you have to call it an "investment."
You certainly don't need 15 different kinds of beds to get better rest; you just need one.  And we make it as simple as can be with 3 models that we've designed to give you peace of mind and a great night's sleep!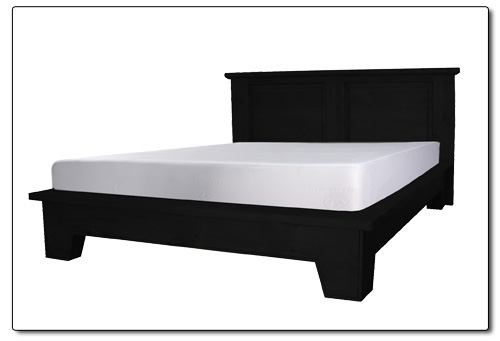 Our Ultimate Value model provides superior comfort and support compared to anything in its class.  This mattress provides good support, and is a great choice for youth, guest rooms, or anyone who wants comfort on a budget.  This mattress is a super value!  The only problem is your guests may want to take it with them when they leave.
Our Ultimate Value model measures 8″ thick and features:
1. 6″ of High Resilience Base Foam
2. 2″ of Quality 3# Memory Foam
3. Our Hypo-allergenic removable soft top cover.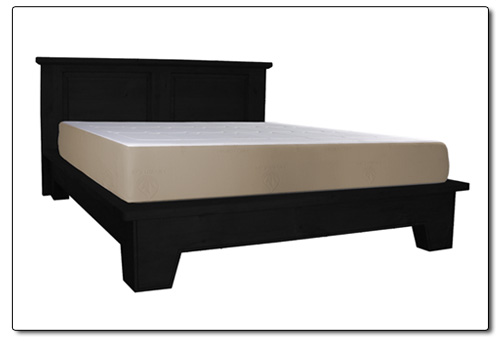 Our Ultimate Comfort model provides better support for both lighter and heavier body types.  For both side and back sleepers, it's a great choice for those who want a little higher profile mattress and those who enjoy the comfort and soft touch of a quilted top mattress.  This mattress is fantastic!
Our Ultimate Comfort model measures 11″ thick and features:
1. 7″ of High Resilience Base Foam
2. 4″ of Quality 3# Memory Foam
3. Our Hypo-allergenic  Deluxe Quilted Top cover.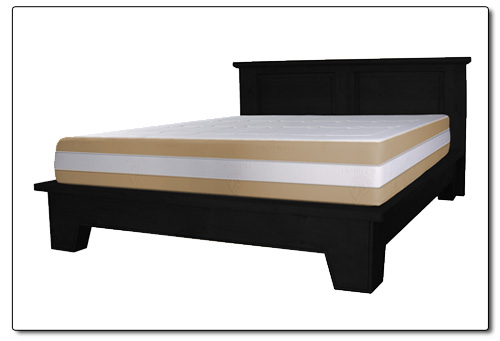 Our Ultimate Luxury model provides superior comfort, support, and luxury.  This mattress provides the best support for sleepers of all body types.   Specially designed to offer the comfort and performance that only the most expensive mattresses offer, this mattress provides special support for stomach sleepers, side sleepers, and back sleepers.  Our Ultimate Luxury mattress  compares to models costing thousands more.
Our Ultimate Luxury model measures 14″ thick and features:
1. 8″ of High Resilience Base Foam
2. 2″ of Quality Latex Foam (extra support)
3. 4″ of 3# Memory Foam
4. Our Hypo-allergenic Premium Cool Top Quilted cover.
Need Pillows?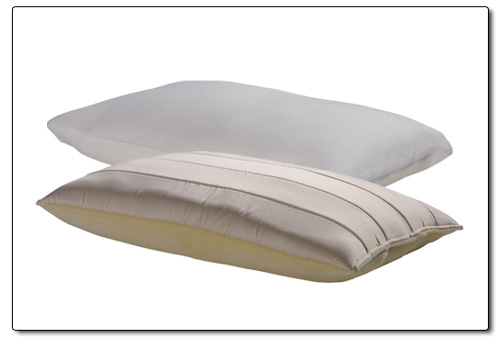 We offer several high quality styles of pillows to help you and others around you sleep better.  From anti-snoring pillows to molded memory foam neck support, we have several models that will compliment your new mattress.  Please visit your Health Care mattresses dealer for prices and selection.

Need a new box spring or foundation?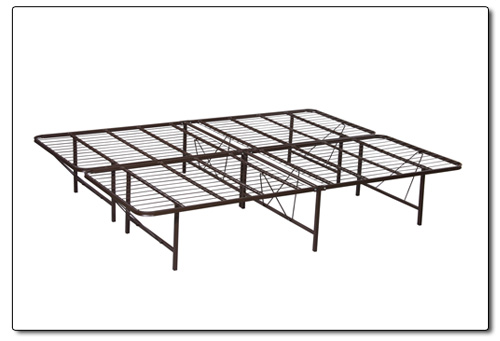 Memory foam mattresses virtually eliminate the need for expensive box springs or foundations.  Our Geniusbase Steel Bedframe provides support for your quality memory foam mattress and a bonus of hidden storage.  Lifting your mattress 14″ off the ground, this unique bedframe provides room and access for plastic storage bins and anything else that requires a little extra storage space.
And if you would like to use a nice headboard or footboard with your new Geniusbase steel bedframe, we offer optional brackets that can be used to attach a metal or wood headboard to your new steel bedframe.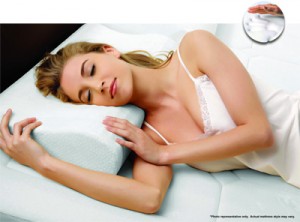 How do I purchase your products?
Health Care Quality Memory Foam Products as a policy does not sell directly to consumers.  We sell and distribute only to fine retail stores worldwide.  We are proud to offer the finest quality products to our dealers to ensure we are able to provide the best service to the people who actually enjoy our products.
Want more information?
If you are interested in more information about our quality products, or are interested in purchasing our products from an authorized dealer, please email us for a dealer near you at info@healthcaremattress.com.
Want to become a dealer?
If you are interested in becoming a Healthcare Mattress dealer please contact us at dealer@healthcaremattress.com.
Thank you for visiting our site and we wish better sleep and sweet dreams to you and your family!